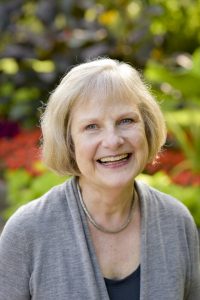 Dear Colleagues,
Welcome to the American Society of Ethnohistorians, we hope you will join us in Winnipeg for the annual meeting hosted by the University of Manitoba on October 12-14. To register for the meeting please use the link below, where an exciting array of conference papers and excusions await.  You will find a meeting full of academically challenging panels and daytrips to the Hudson's Bay Company Archives and National Centre for Truth and Reconciliation.  We are hosting a very special banquet this year where during the dinner we will honor a series of outstanding scholars who have been luminaries of our profession and are now retired, they are our much respected elders who we hope you will join us in honoring. Please remember to sign up for the banquet so you can join us in applauding these well-deserved and outstanding women and men.
Our daytrip to the Hudson's Bay Company Archives will include a tour of the records repository but also provides an opportunity to view the panoramic photographic display of "Remembering the First World War." The National Centre for Truth and Reconciliation, hosted by the University of Manitoba, was created to preserve the memory of Canada's Residential School System and contains records, photographs, and personal writings. It represents an incredible step forward in beginning the healing process for First Peoples, one which should serve as a model for the United States.
Our host for this event, Cary Miller, has been responsible for the local arrangements and coordinating the program.  Usually this has been accomplished by two people but Cary has been a dynamo of initiative and organization.  She accepted the chair of Native Studies and even before moving to the University of Manitoba began the hard work reflected in this exciting program.  We are staying at the Fairmont Winnipeg, a luxurious hotel at a reasonable price. As one of the surprises for the program Carrie has arranged not only a welcome reception the evening before the conference begins but as a highlight we will have a band and dancing on Friday evening.  So for those scholars who find themselves reluctant to join us on the dance floor please remember to sign up for those free Arthur Murray lessons at the same time as you purchase your plane ticket.  Remember this is Canada and for scholars coming from the United States your travel funds will go much farther in Canada.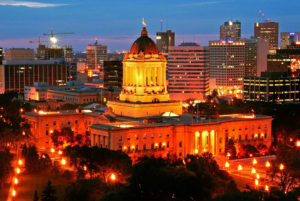 2017 Conference
October 12-14, 2017
Fairmont Hotel
ᐄᐧᓂᐯᐠ Wînipêk Winnipeg, Manitoba
"Borders: Visible and Invisible"
To visit the conference website, please visit:
www.ethnohistory2017.com
To register for the conference, please visit:
https://ethnohistory.ecwid.com/?lang=en
Susan Sleeper-Smith, Ph.D.
President of the American Society for Ethnohistory
Professor of History, Michigan State University