The 2018 annual meeting will take place in Oaxaca, Mexico on October 11-13. The Centro Cultural de San Pablo and the Universidad Nacional Autónoma de México are hosting the meeting, and the UCLA Latin American Institute and the UCLA American Indian Studies Center are organizing the program.
Click below for the ASE Program:
ASE Program 2018 PRINT Revised
Click below for a map of Oaxaca and taxi information:
The meeting will take place at the Hotel Victoria in Oaxaca City. The hotel is comfortable and inexpensive; there is an excellent hotel package for conference attendees.  PLEASE NOTE: Hotel Victoria is fully booked. 
Click Here for Hotel Victoria Reservations
If you still need accommodations, the nearby Hotel Fortin Plaza has rooms and offers a conference discount for standard (estandar) rooms.
Click Here for Hotel Fortin Plaza Reservations
(Please note: on the right hand side of the reservation page, once the dates are selected, a box PROMOCODE appears. Enter the code: SOCIETY)
(For questions regarding reservations, please contact the host committee at: Maribel Alvarado: maribelalvaradobijc@gmail.com. In your message, please all copy: ethnohistory@ucla.edu.  Also, please note: price will be displayed as pesos. )
Click Here for Conference Registration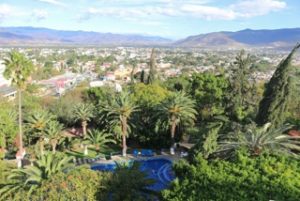 Oaxaca is a beautiful city in southern Mexico surrounded by ancient monumental sites, including Monte Albán and Mitla, and many Indigenous communities. Oaxaca has one of the largest Indigenous populations of any state in Mexico. The city is safe and October is a pleasant time of year, after the rainy season. The conference will feature organized tours to nearby sites of interest, and cultural events in the evenings. There are many excellent restaurants, cafés, museums, bookstores, markets and shops in the city.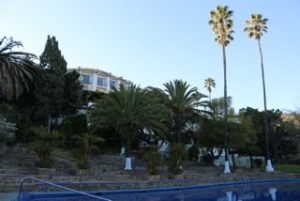 Flights from North America to Oaxaca are direct or involve a change of plane in Mexico City. Rolling submissions of proposals and acceptances will allow participants to plan in advance. Please note that it is important that participants take advantage of the hotel conference package and stay at the Hotel Victoria. Although there are many attractive hotels and B&Bs in Oaxaca, the special offer that the local organizers have secured for the conference hotel is contingent on occupying a certain number of rooms. Besides, it is a very convenient place to stay, as all the conference sessions will take place at the hotel. The Hotel Victoria has several meeting rooms, a large auditorium, a pool, a restaurant, and a bar.
This year, ASE membership requirements to participate in the conference will be waived for residents of Latin American nations, including Mexico.
Questions about the program can be directed to the program committee at ethnohistory@ucla.edu